Serving clients in the Pacific Northwest and across the US.
HELPING WOMEN DEVELOP FINANCIAL CONFIDENCE
My mission is to create a safe environment where you can explore, share, dream, and create an even more fulfilling life.
With me as your financial advisor, you will…
Know that you are listened to
Dialogue to deepen knowledge and understanding
Take the lead in your financial future
A fourth-generation Seattleite, Laurie received her BA from the University of Washington, Henry M. Jackson School of International Studies. She is a Legacy Council member of Seattle Children's Hospital, regularly participates in other volunteer work in her community and has worked in the public, private, and non-profit sectors both nationally and internationally.
Laurie built a successful career with multinational companies in fashion, art, and venture capital while living all over the world. Her extraordinary life was interrupted when her father suffered a traumatic brain injury. She left her life and home in Tokyo returning to Seattle to support her family.
Reestablishing her Seattle roots after 20 years away, Laurie entered a career in financial planning that utilizes the abilities she developed in the corporate arena.
Today, after 15 years as a financial planner, Laurie brings clients peace of mind as she shares her gift for transforming complex financial issues into understandable plans.
Laurie serves select clients across the US offering financial planning, investment management, including retirement planning, estate planning, and philanthropic planning. Her detailed and compassionate "client-first" approach helps her clients to envision and achieve their financial plans in a comfortable learning environment.
Achievements
American College, ongoing coursework for Certified Financial Planner® designation
Legacy Council, Seattle Children's Hospital
"Forbes Best-in-Class Financial Security Professionals" 2022
"Five-Star Wealth Managers in Seattle" 2022
Please visit my personal website, Meaningful Wealth, for more information on financial planning for women
MEANINGFUL WEALTH PLAN
Together we will clarify your personal goals and financial needs within a vision for your future. We will build your financial plan and provide you with ongoing advice that can make a meaningful difference in your life.
BALANCED INVESTMENT STRATEGY
We will customize an investment strategy that balances your desire for safety with your need for growth in order to achieve the financial freedom you seek.
INTER-GENERATIONAL PLANNING
We guide extended families, initiating and facilitating dialogues and developing effective plans for sensitive topics including estate planning, assisted living, and philanthropy.
SUPPORTING YOUR VISION OF LIFE
You've built careers, you've raised families, you've been fortunate to accumulate wealth, but life doesn't always go as planned.
Most of our clients are smart, successful women but a recent event has changed their focus and priorities, creating three concerns:
Is my future secure?
How can I use my money more effectively?
How can I feel more confident about the decisions I make?
Get the answers you need to your financial questions. Schedule a call with me to start the conversation.
2022 Five-Star Wealth Managers in Seattle
Seattle Magazine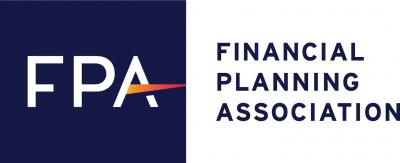 Ranked #16 Best-in-Class Financial Security Professionals
Forbes